All activities should be supervised by an adult. As an Amazon Associate, I earn from qualifying purchases. This post may contain affiliate links.
Looking for a fun activity to keep your kids entertained during Diwali? Here is the Diwali Maze Printable! Enjoy the Festival of lights with a diya Maze, Firecracker Maze and a Ladoo Maze.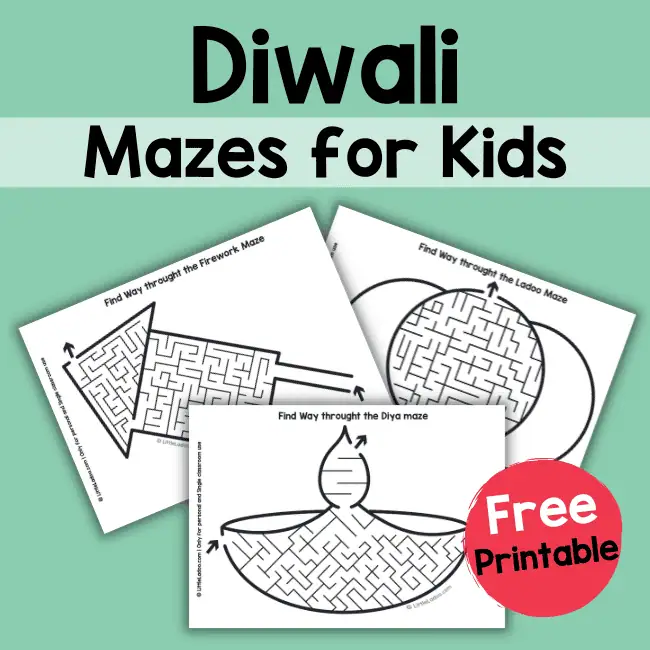 Check out our Diwali Activity Bundle which has mazes, Puzzles, worksheets, colouring pages and lots of Learning pages for kids above 3 years.
How does Solving Maze Help Kids?
Mazes are so much fun and are a great way to enjoy quiet time. Even adults love solving mazes!  Not only do they improve problem-solving skills and hand-eye coordination, but they also encourage focus and concentration.
These mazes, in general range in difficulty and design, providing hours of entertainment for young minds.
Best of all, they can be easily printed from the comfort of your own home. So next time you're searching for a low-cost activity to engage your children, consider trying out some free printable mazes. Your kids will thank you for it.
Download your Diwali Maze printable
This Diwali pack has 3 pages. Sign up in the form below to download the printable.
Related Diwali Blogs: