All activities should be supervised by an adult. As an Amazon Associate, I earn from qualifying purchases. This post may contain affiliate links.
This free printable Ram and Sita colouring page depict a scene from this story from Indian mythology. Kids will love filling in the colours on these Ramayana characters!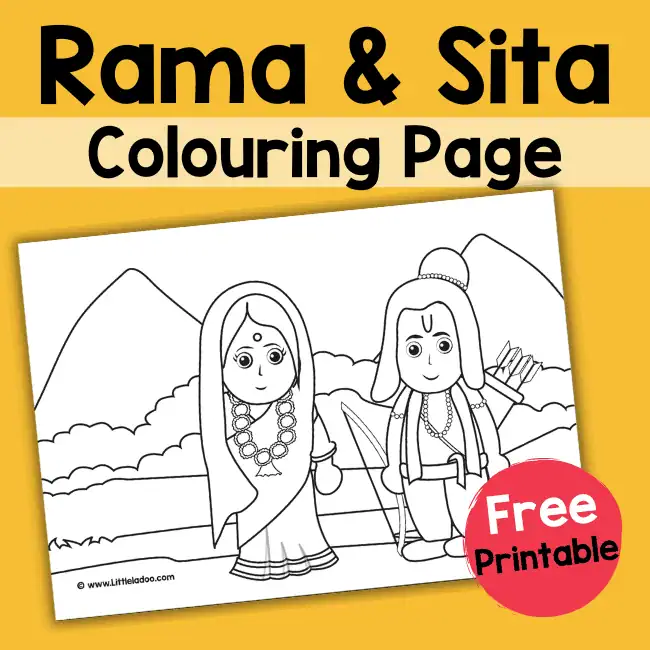 Diwali Colouring page
This colouring page is perfect for Diwali because Diwali is celebrated to commemorate the return of Ram after 14 years of exile in the forest.
In the Hindu epic Ramayana, Prince Rama goes into exile for 14 years after his stepmother Kaikeyi tricks his father King Dasharatha into making her son Bharata crown prince. Thus, Ram, Sita and Lakshmana go into exile in the forest for 14 years.
This colouring page shows the scene of Rama and Sita Living in the Forest.
Download the Free colouring page
Just Click on the button below to download this Diwali colouring page for Free. Remember, these are only for personal and Single classroom use.
Share this Fun Activity with your friends to get them excited about learning about Indian culture!
Want to see more Diwali Themed Activities?