All activities should be supervised by an adult. As an Amazon Associate, I earn from qualifying purchases. This post may contain affiliate links.
Transform your Child's afternoon into an exciting Farming frenzy with this super simple, ultra-adorable Paper Plate Cow Craft! Gather up a few supplies and you'll have these cutesy cows ready in no time – perfect for farm-themed activities or Letter Cc lessons.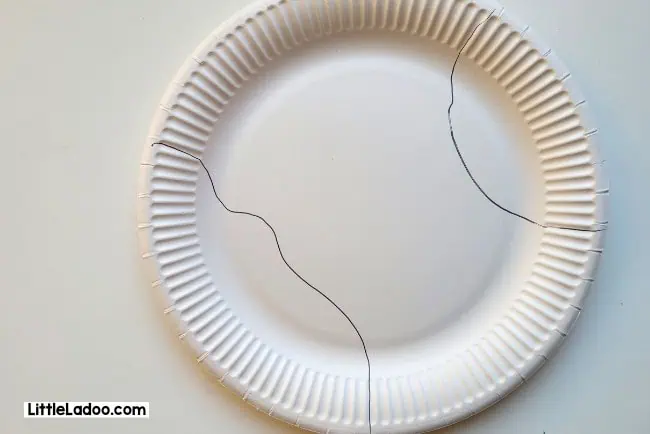 And if that weren't enough cuteness… surprise them by turning this paper plate craft into a creative mask they can wear!
This post contains affiliate links, meaning that I will be compensated if you click through and take action at no additional cost. As an Amazon Associate, I earn from qualifying purchases.
Paper Plate Cow Craft
We love Paper plate crafts and this Cow craft is perfect for toddlers, preschool and kindergarten kids! It is a simple craft where you need very few Supplies to make the project.
Supplies you will need
Cow template
Scissor and Glue
Directions to Make a Paper Plate Cow Craft
Begib by painting 2–3 random large black spots on the white paper plate. These will be the cow's spots. Feel free to encourage your child to do the spots as they want! Now let the paper plate dry completely.
Now Download the free cow template at the end of the post. Print and cut out the pieces.
Use the mouth and Horn template to cut Pieces from Pink sheet and Black sheet respectively. For Eyes and ears, we will be using part of  the template.
After glueing draw the nostrils and mouth using a Black marker.
The base plate and Pieces are ready! Take the eyes and Nose to glue them to the paper plate.
The next step is to glue the ears and the Horns on the rear of the paper plate. You can optionally add details on the Horns and ears with the black marker.
So here is the cutest Cow on the farm! Unleash your kid's creativity with this fun project! Download the fab cow template, print it out and let them cut away.
Want to do it later? Then pin this image on your craft board for kids.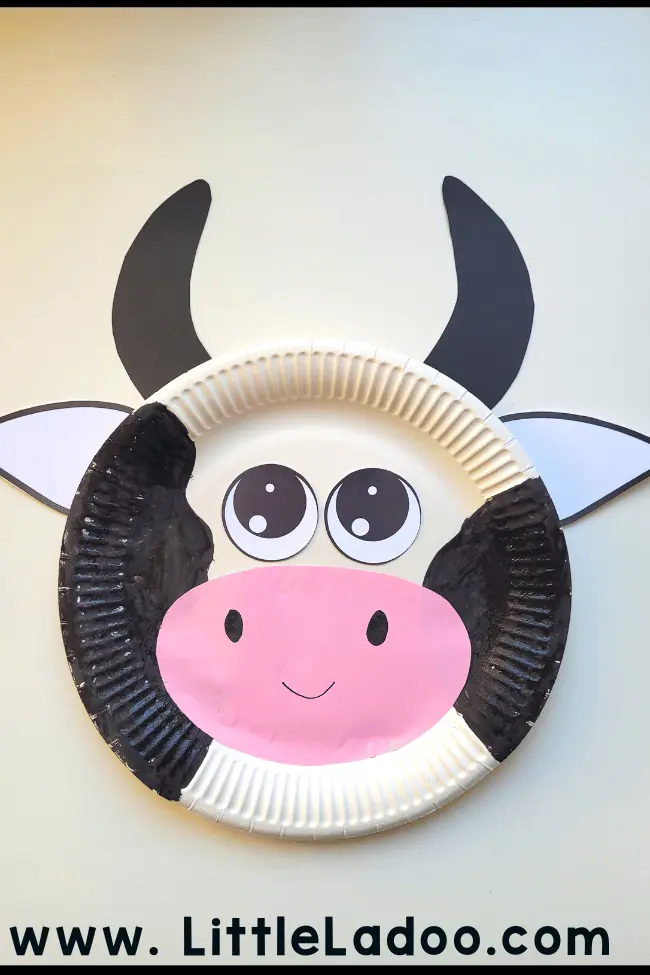 Download the Cow Template
Sign you to get the Cow Template straight to your Inbox.

If you are looking for more paper Plate Animal craft, chck out this Paper Plate Peacock.
Simialr Easy Animal crafts for Kids