All activities should be supervised by an adult. As an Amazon Associate, I earn from qualifying purchases. This post may contain affiliate links.
This adorable woolly Paper plate Sheep Craft is perfect for any time of the year but particularly delightful during the spring season. With a free template included, this craft is easy to follow and perfect for a fun family activity or a classroom project.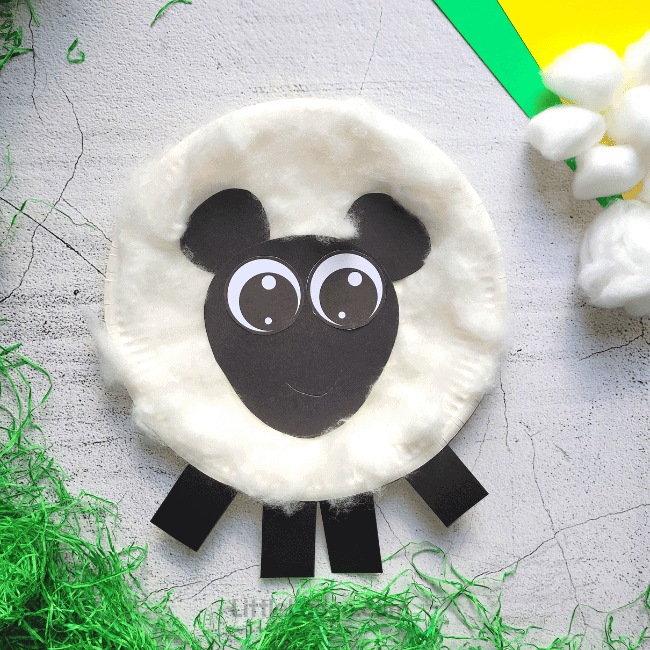 This post contains affiliate links.  As an Amazon Associate, I earn from qualifying purchases.
Paper Plate Sheep Craft
In this blog, we'll show you how to make a beautifully textured sheep that's sure to be a hit with children of all ages. Children will relish the opportunity to affix cotton balls onto the sheep and produce a stunning woollen texture.
Things You'll Need to Make a Sheep Craft
The affiliate links here will take you to products on Amazon that are similar to the supplies we used to make this craft
Construction Paper in colours – Black
Cotton balls
Glue and Scissors
Paper Plate Sheep Template
Directions to make Paper Plate Sheep
Download and print the free sheep template provided at the end of this post. Use the template to Cut out the pieces of legs, face, and ears on black paper. For Eyes, just use the ones from the template.
Next, place the face and ears on the paper plate and mark the outline.
Remove the face and ears, then glue cotton balls to the areas outside the marked lines.
Once you've covered the entire area, stick the face and ear pieces back onto the paper plate.
Finally, Stick the eyes on the face and Stick the legs to the rear of the Paper plate.
Your woolly sheep is now complete!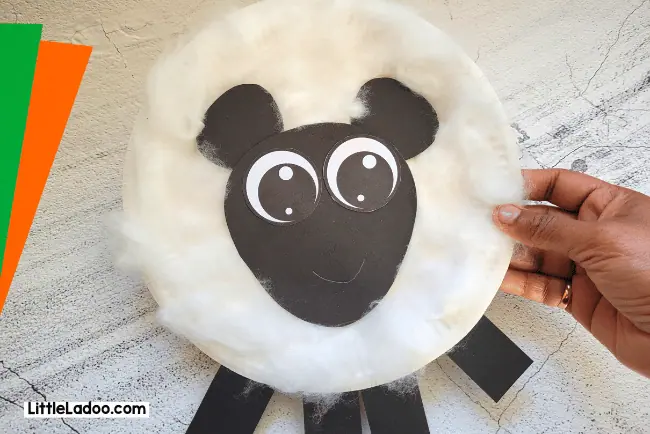 You can hang it on the wall and enjoy it. This is also a perfect craft project to include in your farm-themed activities, so get creative and have fun!
Don't Let your great ideas get lost in the shuffle – pin it now for later!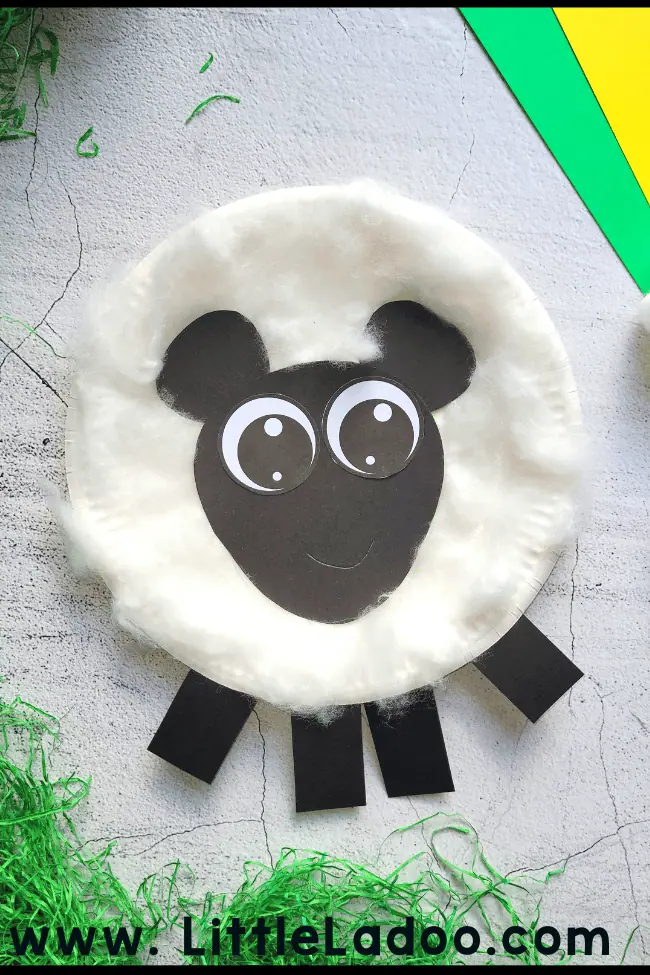 Getting excited about making this craft? Grab the template and start right away!
Download the Free Sheep Template
Simply enter your email address here to secure the free template in your inbox.
This Printable has sheep templates that can be used in two different ways
the first one you use as a template to cut on colour paper.
The Second one can be directly printed on colour paper and then cut into pieces.
Paper plate Crafts are so much fun! Check out more Crafts for kids using Paper plates
Similar Easter Crafts for kids
Easter Learning Activities and Printables