All activities should be supervised by an adult. As an Amazon Associate, I earn from qualifying purchases. This post may contain affiliate links.
Children will love this Bat shape-matching printable! It is a great way to help children learn shapes, and it is also lots of fun.
Best of all, it is perfect for Halloween Holidays!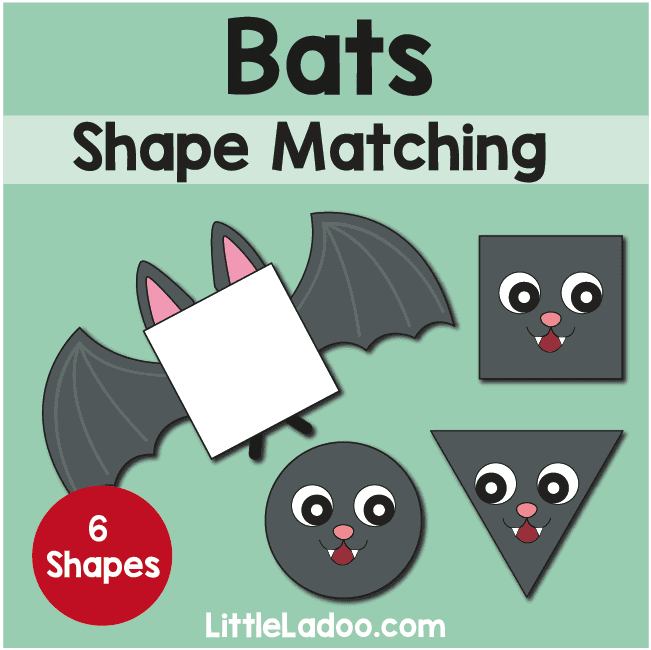 This post contains affiliate links, meaning that I will be compensated if you click through and take action at no additional cost. As an Amazon Associate, I earn from qualifying purchases.
Bat Shape Matching Printable
The printable includes a page with Six different bats, each with a different shape. Children must match the correct bat face to the corresponding shape.
This is a great activity for children who are learning their shapes, and it can also be used as a game. Have children try to see how fast they can match all of the bats correctly. Enjoy!
This Printable is actually designed to make a Busy book Activity for Toddlers and Preschoolers.
However, there are various other ways to use this printable. You can create a Cut and paste activities, treasure hunts or Sensory play. Whichever Suits you.
To learn How to make a Busy Book, Please visit our detailed tutorial on "How to make a busy book using printable?"
You might also like our blog on "Everything you need to know about busy Books"
Download the Free Printable Busy Book page
To receive your Bat Shape-Matching printable right in your inbox, Please enter your details in the form below. I will send the PDF file to download and print.
Want more Busy Book Activities?
If you are looking for more interactive Activities like this for Halloween, please check out the Blog " Halloween Busy book with 11 interactive Activities for Kids"
This one is the perfect way to practice colours, shapes, numbers and Letters.
There is a Halloween dress-up game where kids can dress up as vampires, witches, Frankenstein and many more spooky characters.
You can get the printable here – Halloween Busy Book Printable
Want to check this blog later? Pin this image