All activities should be supervised by an adult. As an Amazon Associate, I earn from qualifying purchases. This post may contain affiliate links.
We have got a Fantastic list of Christmas Would You Rather questions for kids. These questions are a great way to start conversations and bring laughter to kids.
You can also Download the Free printable at the end of the post and print it off!
Would You Rather Questions for Kids
In general, "Would you rather Questions" are thought-provoking and a lot of fun for kids of all ages!  This post has 22 Christmas-themed Questions specifically created for kids.
These are short and simple, thus,  little kids can easily understand them and answer their choice. You can use this on a Road trip, at a family gathering, or at the dinner table.
22 Christmas "Would you rather" Questions for kids
Would You Rather Receive 10 small presents or 1 big present for Christmas?
Would You Rather Fly Like a Reindeer or Make Beautiful Toys Like Santa?
Would You Rather have ears like an Elf or a Beard like Santa?
Would You Rather Grow Santa's Beard or Santa's Belly?
Would You Rather be on Santa's Sleigh or the Polar Express?
Would You Rather have Rudolph's red nose or Snowman's Button Nose?
Would You Rather live in a Gingerbread house or at the North Pole in Santa's Workshop?
Would You Rather send Handmade Christmas cards or store-bought Christmas cards?
Would You Rather have Christmas in the cold snow or a warm place like Hawaii??
Would You Rather get lots of presents, or go to lots of parties?
Would You Rather eat candy canes or cookies for breakfast?
Would You Rather make gingerbread houses, or eat them?
Would You Rather visit your family, or have them come to your house?
Would You Rather open one present on Christmas Eve, or open all your presents at once on Christmas morning?
Would You Rather watch Christmas movies all day, or go outside and play in the snow?
Would You Rather have a real Christmas tree or a fake Christmas tree?
Would You Rather decorate the tree with handmade ornaments or store-bought ornaments?
Would You Rather go to Disney World for Christmas and not get any presents or stay home for Christmas and get all the presents?
Would You Rather never eat candy canes again or never eat Christmas cookies?
Would You Rather go Christmas shopping or watch Christmas movies?
Would You Rather wear an Ugly sweater for a Week or a Santa suit for a Week?
Would you Rather Celebrate Christmas with your family or your favourite Movie character?
What better way to get everyone in the Christmas spirit than these 'would you rather questions for kids?  So Grab your Free printable Would You Rather Christmas Edition for kids and be ready for the best holiday party.
Save this Post to come back later by pinning the image
More Christmas Printables for Kids
For More Ideas, Check out all the Christmas Activities for Kids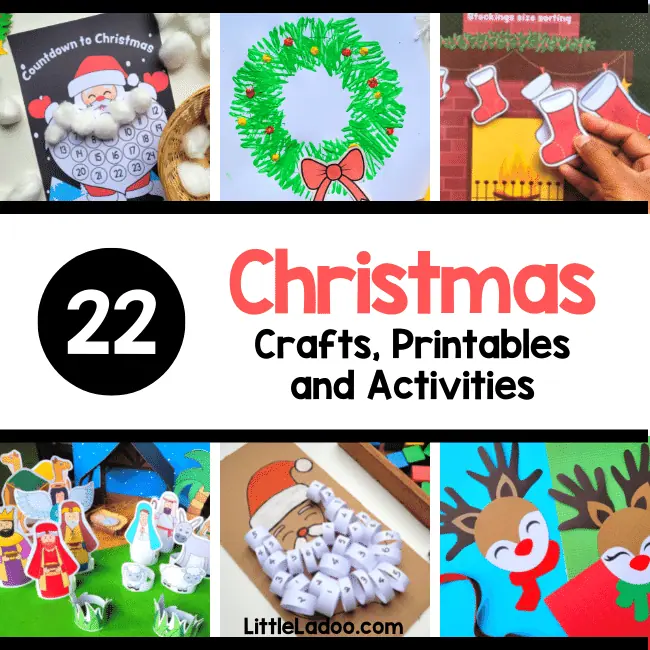 Get the Christmas Would you Rather Printable
Where would you like me to send the Christmas Would you rather Printable Printable Pages? Please leave your details in the form below.