All activities should be supervised by an adult. As an Amazon Associate, I earn from qualifying purchases. This post may contain affiliate links.
With Mother's Day just around the corner and you may be looking for a quick and easy idea for your kids to make.
Luckily, we have a fun and simple idea for you! Simply download this Mother's Day Card Printable, and your kids can get to work on creating a unique and personalized card for their mom.
With plenty of space for colouring and decorating, Kids are sure to enjoy making a special card that their mom will cherish.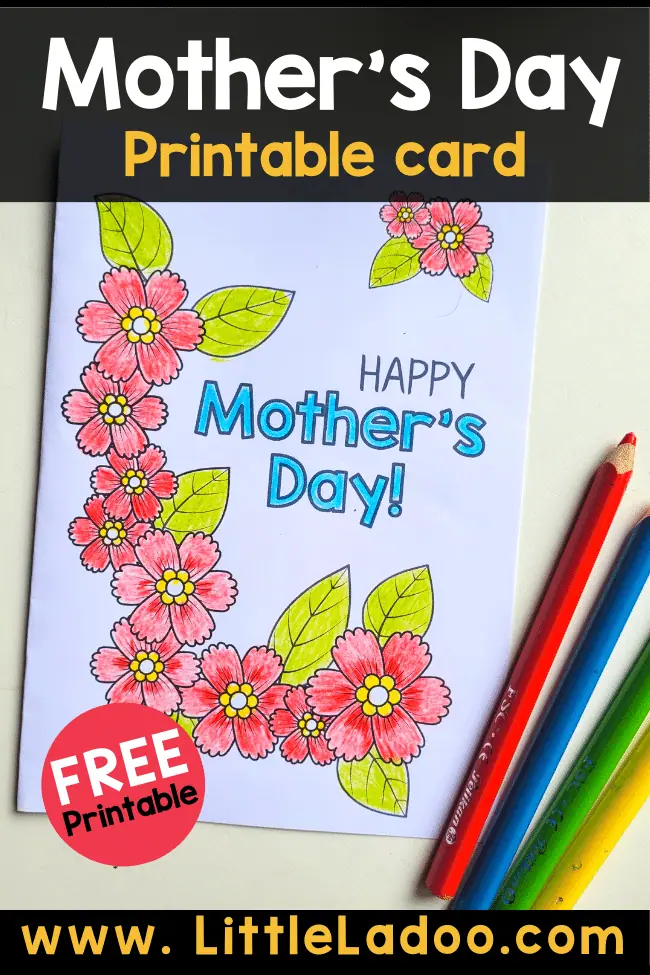 Also, check out similar Easy Mother's Day activities on our blog,  All about my mom printable and Handprint Mother's Day Cards.
Printable Mother's Day cards are a great option for those who want to create personalized and unique cards without having to spend a lot of time or money.
Plus, They're easy to use, customizable, and can be printed out right from the comfort of your own home. You can download this at the end of the post by Signing up.
How to make the colouring page into a Mother's Day card?
Print and fold card
To get started on creating your Mother's Day card, first download the printable. Please, choose the appropriate size for your needs (either A4 or letter size).
For best results, we recommend printing on cardstock, especially if your kids plan to colour with markers. Cardstock paper will prevent soaking and tearing.
Once printed, use the line at the centre as a guide and fold the card in half to complete the basic structure.
Colour Card
Get creative and add some colour to the drawings using crayons, pencils, markers, or any other art supplies you have on hand.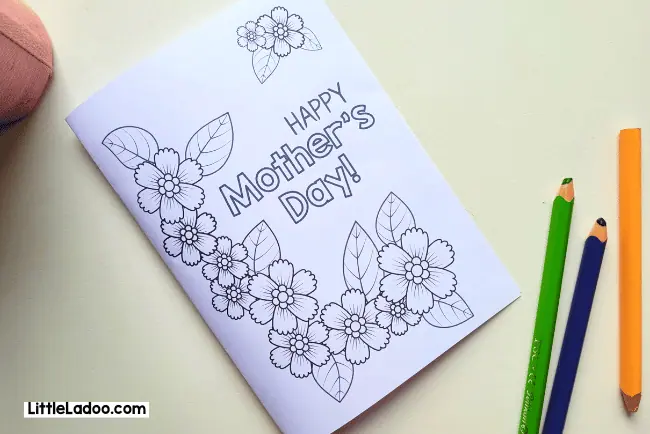 This Mother's Day card is perfect for kids of all ages, even teenagers, and can be enjoyed by adults as well.
In fact, as an adult, I find colouring in this card to be a fun and relaxing activity. So, gather your favourite art supplies and let your imagination run wild as you bring this card to life with colour!
Write message
Now that the colouring is over kids can use the inner page to write messages and draw to their mom or grandmom.
Whatever kids choose to write, their mom is sure to appreciate the time and effort the kid put into creating a special card just for her.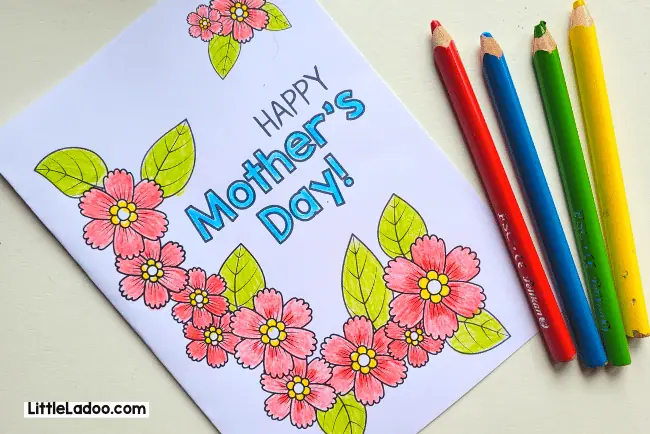 So, this Mother's Day, why not try creating a personalized card for mom using a free printable design? She's sure to love it!
Get the printable at the end of the post to get started right away. If you want to do it later, Pin this image!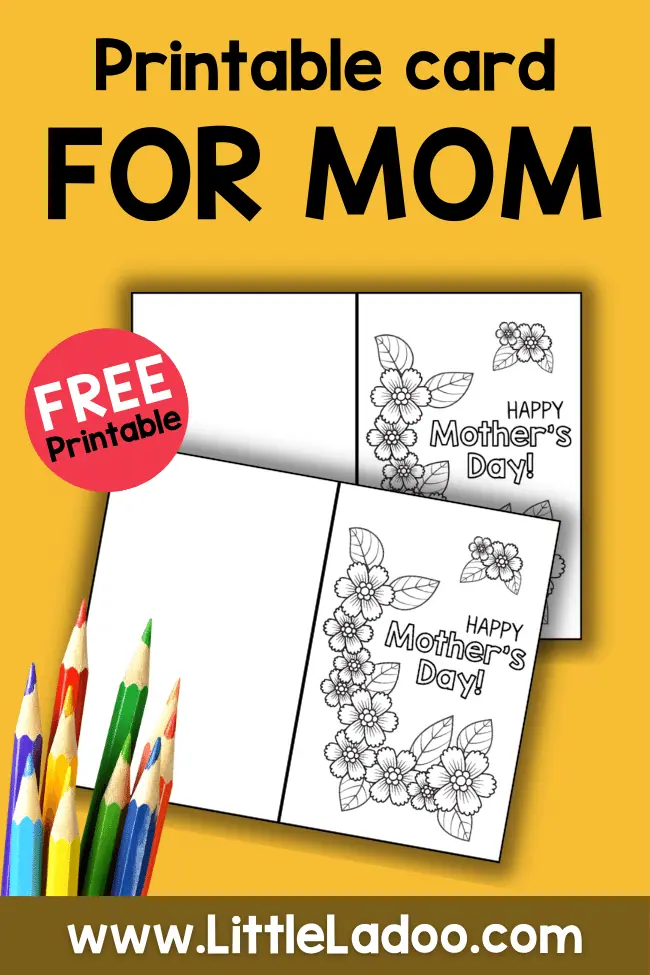 More Mother's Day ideas for kids
Get the Printable  Mother's Day card to colour