All activities should be supervised by an adult. As an Amazon Associate, I earn from qualifying purchases. This post may contain affiliate links.
Halloween is a time for costumes and candy, but it can also be an opportunity to have some family fun with kids. For those looking for some spooktacular activities to do with kids, here are 11 Halloween Activities to get your creativity flowing.
Whether it's a DIY play day or crafting spooky designs, there are endless ways to make Halloween extra fun for the whole family. Happy haunting!
What is Halloween? 
Halloween, also known as All Hallows' Eve, is a holiday celebrated on October 31st. People believe that on this Day, the souls of the dead return to their homes. So people dress up in Scary costumes and lit Bonfires to ward off spirits.
What are Halloween Traditions? 
Children dress up in Spooky costumes and go trick-or-treating
Pumpkin carving and making Jack's lantern
Telling ghost stories
Visiting haunted attractions
Lighting Candles and Bonfires
Decorating in Black / Orange
These are some of the Traditions associated with Halloween.
How to Explain Halloween to kids?
When explaining Halloween to kids, it is important to emphasize the fun and lighthearted aspects of the holiday. Many costumes and activities, such as dressing up as their favourite characters or bobbing for apples, are harmless forms of childhood play and imagination.
Above all, Halloween is meant to be a playful and festive celebration for all ages to enjoy.
Now, let's check out some fun Activities that we can do with our Kids.
Halloween Activities for Kids
The List includes Crafts, Fun printable Learning Activities, Picture books and Video Recommendations. All these are the Activities that we did with our Daughter this year and the previous year. I will be adding more ideas every year and this will be a growing collection of Halloween Activities for kids. So pin this for Reference.
Now, let's Dive in.
If you would like to learn further, see the tutorial or Download the template, Please click on the image in each section.
This Halloween, get creative with your Toilet paper rolls! From Witches to Vampires, these simple crafts are a fun way to add some extra spookiness to your holiday. So grab a few rolls and get started!
Kids will love this Q-tip skeleton craft! It is a great way to get them excited about Halloween, and it is also a lot of fun to make. This project is perfect for kids of all ages, and it only takes a few simple steps to create your own skeleton masterpiece. So get creative and have some fun with your kids today!
You get the free skull Template as well in the Blog.
Is there anything more fun than making a monster out of paper plates? This craft is perfect for little ones who want to get creative, and it's a great way to use up any leftover plates from your last party.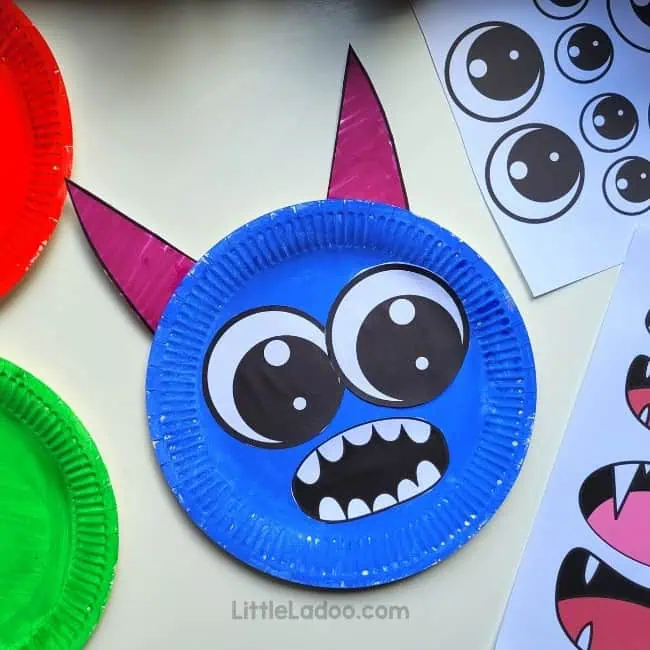 This spider craft is sure to be a hit with the kids! It's easy and fun to make, and it's a great way to use up some of those pesky paper plates. So, gather your supplies and get started!
Potato Stamp Ghost Halloween Cards
Halloween is the perfect time to get crafty and make some fun and festive cards. And what could be more fun than using potato stamps to create spooky ghost images? It's easy to do, and the results are really impressive. So why not give it a try? Here are instructions on how to make your own potato stamp ghosts. Happy crafting!
This Bat shapes printable is for Toddlers who are learning shapes. This is the perfect addition to the Halloween Busy book. 
You can also use this printable for Preschoolers as cut and Paste Activity.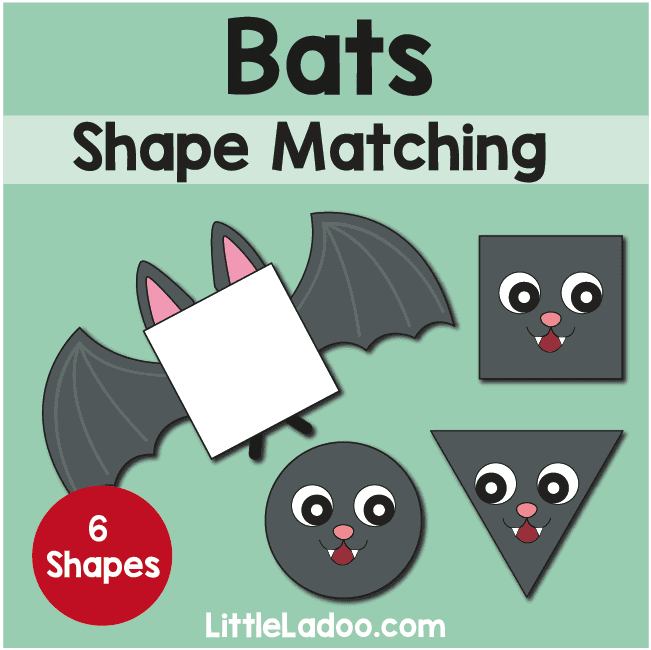 Simple and Challenging Activity for Preschoolers to practice their visual Discrimination skills.
This is a fun way to help your child practice their letter sounds. Check out these free Halloween clip cards! Each card has a letter sound and a picture of a word that begins with that letter. Just clip the answer onto the card! Happy learning! 🙂
Looking for a fun way to get into the Halloween spirit? Why not try some Halloween-themed colouring pages? From spooky skeletons to jack-o'-lanterns, there are plenty of designs to choose from. So grab some crayons or coloured pencils and get started!
This Halloween busy book is the perfect activity for toddlers this October. With so many fun and interactive learning opportunities, your little one will be entertained for hours. The best part is that all of the activities can be done right at home! From counting spiders to making pumpkin soup, there is something for everyone in this spooktacular busy book. Happy Halloween!
Halloween is incomplete without kids dressing up in fun costumes.  This easy no sew owl costume can be made using felt and does not require any sewing Skills. Please see step-by-step instructions in the blog.
Halloween Picture books for kids
What is better than reading a spooky Halloween story with your kids during the holidays? Although there are tons of Amazing Halloween books for Kids, I am sharing  5 great Halloween picture books for kids. Any kid would love these picture books and get in the mood of Halloween. Happy reading!
Bonus – The Entire Winnie, the Witch Series.
Halloween Videos for Kids
A complete Video for kids to learn about Halloween! The Video explains what is Halloween, What is the history and How do people celebrate Halloween. It is a must-watch video if you allow screen time for your kids.
Halloween Movie Recommendation
If you watch movies with your Kids, I highly recommend you watch the Transylvania movie – all 4 parts for the Halloween holidays. We love to watch them as a family and  We have watched all 4 movies at least 2 Times. It is available on Amazon Prime.
You can also add Monster House and Monsters Inc to the list.
I hope you enjoyed the Halloween Activities for Kids list. Pin all your favourites for Later.
List of  Free Halloween Printables
List of Halloween Craft
Get the Halloween Busy Book