All activities should be supervised by an adult. As an Amazon Associate, I earn from qualifying purchases. This post may contain affiliate links.
Carrot craft time! Create fantastic works of art for any occasion – Easter, farms or harvest themes. Our Carrot Template printable offers plenty of potential to do unique projects like never before. Get creative with your choice and let the crafting begin!
Carrot Printable Template
Our FREE printable template brings the freshness of nature into your home or classroom! We guarantee our versatile templates will have you hopping with joy when it comes to crafting creativity!
Carrot Template in Small, Medium and Large Size
These carrot templates can be printed and used to create a variety of crafts or art projects. They can also be used as colouring pages with different mediums. For process art, the templates can be cut out to create carrot-shaped pieces. They can also be used as templates to cut pieces out for other projects.
Carrot Template in two parts
This special carrot template can be printed directly on orange and green paper and be cut out to make beautiful carrots. This also includes 2 different sizes.
Carrot card Template
The Carrot Card Template for kids is a fun and creative way to make personalized cards for any occasion. Simply print out the template, cut along the lines, and fold in half to create a cute carrot-shaped card.
Kids can then use their creativity to decorate the card with their own designs, stickers, or messages. The Carrot Card Template is a great activity for kids to do at home or in the classroom, and it's sure to bring a smile to the recipient's face.
Carrot Writing template with lines
These Carrot Writing templates with lines are a great tool for students, writers, or anyone who wants to add a bit of creativity to their writing.
Coloured carrot Template
The Carrot Template can be used in various sizes to create different types of designs. Here are some ideas for using the Carrot Template in small, medium, and large sizes:
Small Size carrot template:
Stickers: The Carrot Template can be used to create cute and quirky stickers for planners, journals, or laptops.
Gift tags: Use the small Carrot Template to create gift tags for Easter baskets or spring-themed gifts.
Cupcake toppers: Print out the small Carrot Template on cardstock and use a toothpick to create fun cupcake toppers.
Snowman nose: Making a Snowman craft? use these carrots as the nose.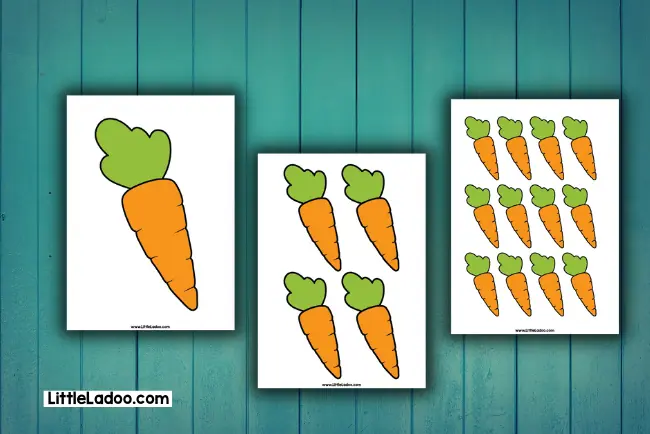 Medium Size carrot Template:
Easter Garland: Use the medium Carrot Template to create a fun and festive garland for Easter or a spring event.
Banners: Use the medium Carrot Template to create a banner for a springtime party or event.
Art Prints: Use the medium Carrot Template to create a fun and colourful art print for your home.
Large Size carrot Template:
Wall Decor: Print and cut out the large Carrot Template to create a wall hanging or decor for your home.
Party Decorations: Use the large Carrot Template to create a focal point for your spring or Easter-themed party.
Photo Backdrop: Use the large Carrot Template to create a fun and festive backdrop for Easter or springtime photos.
More Carrot Crafts and Activity Ideas with these Carrot templates
Carrot Colouring
Torn Paper Carrot Craft
Dot marker Painting
Make carrot Garland
Make carrot Cards
Make a Snowman
Create Letter Carrots
Include these carrots in Vegetable Farm
Include these carrots in Shop Pretend play
Want easy access to your favourite templates? Pin this post and never worry about digging through files again! Easily come back to print the files whenever you need.
We have a few more Printable Templates like this that are perfect for Easter.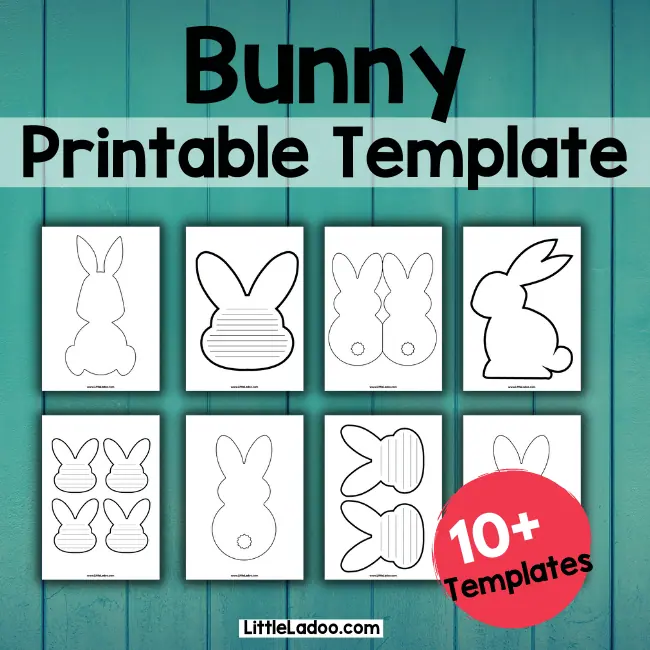 Popular Easter Printables for Kids
You might like these printables from our shop! All these are instant downloads.
Download the Carrot Template PDF
Download and print these 10+ Carrot Printable Templates. There are free Template PDF Files that will open in a new tab for you to download and print.
This PDF contains over 10 templates, but if you require a particular Carrot template that is not included, please leave a comment so that I can add it to the collection.