All activities should be supervised by an adult. As an Amazon Associate, I earn from qualifying purchases. This post may contain affiliate links.
This Banana leaf scissor skills activity is a lot of fun. It is an engaging and hands-on way to promote your child's fine motor skills.
This free printable has 10 banana leaf cards and kids can practice cutting in ten different ways.
Why banana leaf?
Do you know that Banana leaves can be 2 meters in length?
Yes! Banana leaves are very large, flexible, and waterproof and have a wide range of applications, particularly in south Indian cuisine.
Banana leaves are always a part of any south Indian festival and special occasions. On auspicious days, we eat food on these leaves instead of plates.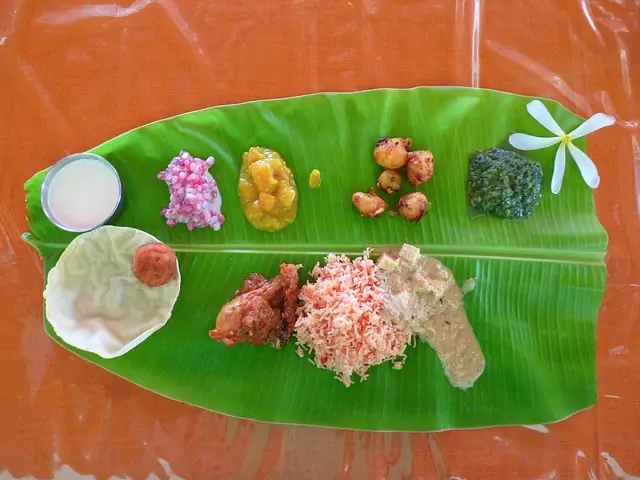 Eating on a banana leaf is healthy in many ways. Also, hot food served on it turns very flavorful and aromatic.
We cut the big leaf in parts to make it perfect to serve food.
As a child, I like cutting different shapes out of the banana leaf. I thought my preschooler too will love cutting a leaf printable and thus created these scissor skills cards.
Let's learn more about this activity.
How to use these Banana leaf scissor skills cards?
This printable pack contains 3 pages which you need to print and cut to make 10 individual cards or leaves as you prefer. To make it easy for your child to hold and cut, I recommend printing them on cardstock.
Once the cards are ready, let the child pick their favourite card and cut the leaf. Give instructions to the child to start cutting along the dotted lines.
Encourage a THUMBS UP position while holding the scissor. A few cards are more complex than others. Feel free to skip them if your kids find it difficult.
How to download?
This printable is available in our free printables library. If you are a subscriber, just use the password from any of our mail. Or else sign up here to receive the printable straight to your Inbox.
Do you know someone who would love this printable? Share it.
If you enjoyed this printable, please let me know in the comment section. Your love and support motivate me to create more resources.
Don't forget to check our Pongal do-a-dot marker activity