All activities should be supervised by an adult. As an Amazon Associate, I earn from qualifying purchases. This post may contain affiliate links.
If you're looking for an entertaining and educational activity to introduce your child to the names of young animals, this Baby animal matching Printable is perfect for you.
The hands-on Matching Game allows kids to pair baby animals with their parents, making it a delightful learning experience.
Children have a natural fascination with animals, and this activity is an excellent way to nurture their early education.
You can download the printable version at the end of this post for free and enjoy the fun it offers.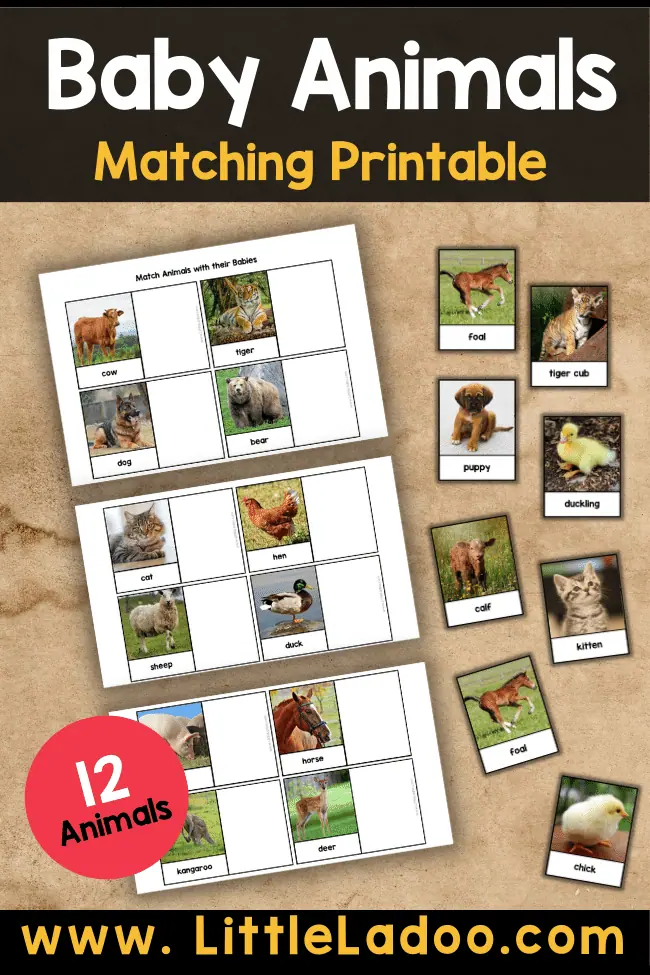 What Does the Baby Animals Matching Printable Include?
The printable consists of 12 sets of baby animals with their mothers for children to match. The pictures depict the animals in their natural habitat, making them an ideal resource for Montessori education.
Each card is labelled, enabling kids to learn the names of the baby animals as they engage in the game.
You can use the printable to create either a Busy Book Activity page or a Busy Bag, depending on your preference.
Let's explore each option in more detail:
Baby Animals Matching Busy Book Page
A busy book is an interactive activity book designed to enhance learning and develop essential skills. By following the instructions below, you can transform this Animal Matching Printable into a busy book activity and incorporate it into your child's learning binder: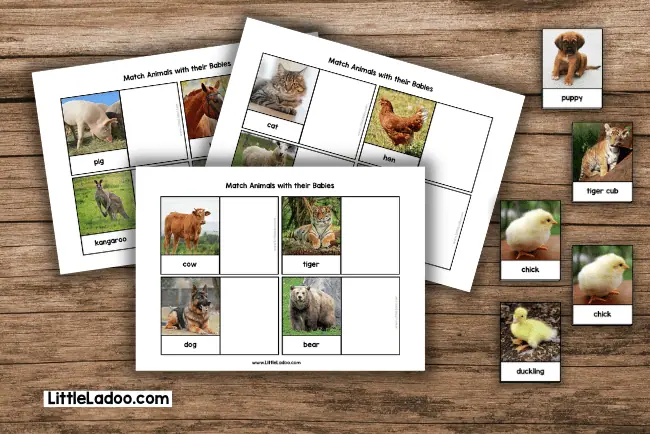 Print and laminate all the pages.
Cut out the baby animals from the last two pages (there will be 12 in total).
Attach self-adhesive Velcro dots to the base page and the back of the matching parts.
Punch holes and add the pages to your child's learning binder.
Children will absolutely adore these velcro matching Activities designed to engage and entertain them.
Related: How to Make a Busy Book for Kids? 
Baby Animals Matching Busy Bag
Creating a busy bag with this printable is incredibly simple. Just follow these steps:
Print the pages on cardstock.
Cut out the base cards (4 per page).
Cut out the baby animals from the last two pages.
For increased durability, you can laminate the cards.
Store the cards in baby bags or small letter envelopes.
Attach the activity label to the top of the envelope.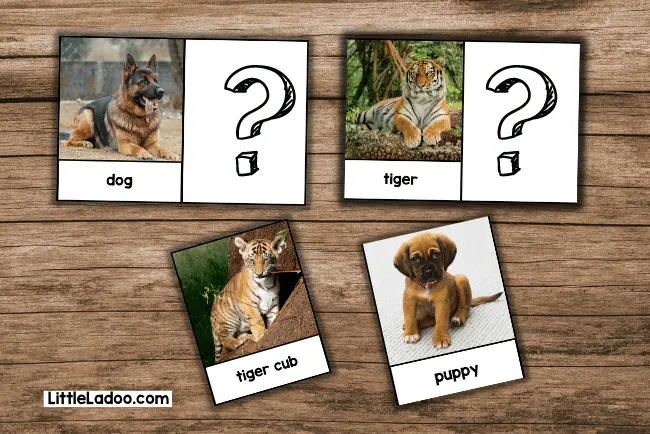 Busy bag activities are convenient and perfect for travelling or waiting at the doctor's office. Be sure to check out our collection of Busy bag printables for more engaging options.
More Busy Books Printables
More Busy Bag Printables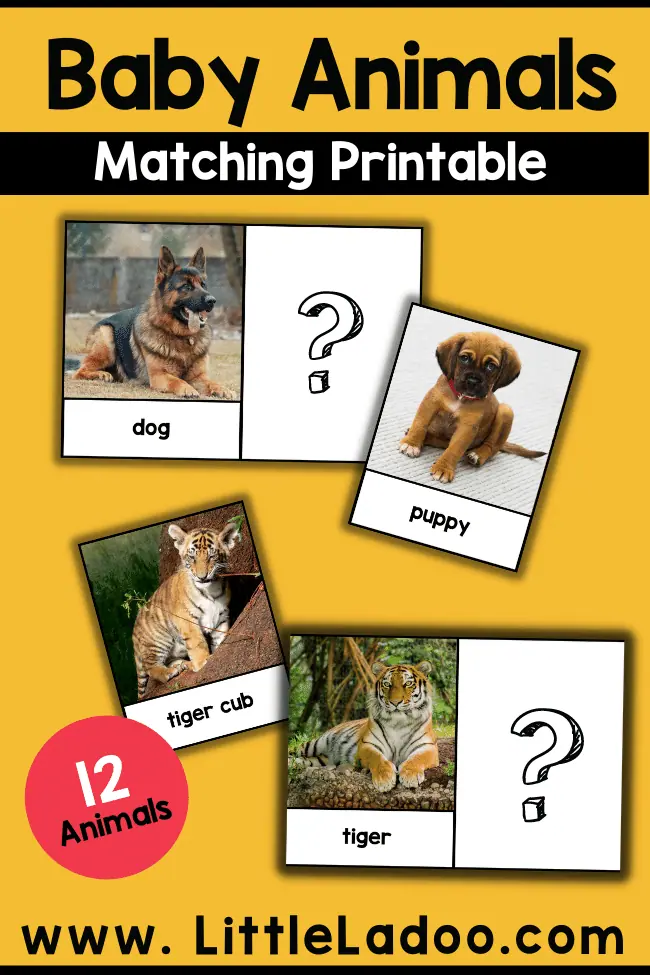 Download the Baby Animals Matching Printable
Download the printable, start the matching game, and watch as your child enjoys and learns about baby animals in a fun and interactive way!